Reception have been learning about different celebrations. We begun by talking about the celebrations that we have had at home with our families. We shared photographs of these celebrations and talked about what we could remember. During the week of Bonfire Night we all visited the camp fire to see a real fire being lit.  We got to taste toasted marshmallows and had sparklers too. What a great celebration!
We then looked at the Hindu festival of Diwali. In literacy we read the story of Rama and Sita and we acted out parts of the book to think about how the characters were feeling. We found out how Hindu's celebrated Diwali and we made individual diva lamps and a whole class rangoli pattern. We have also looked at Eid ul Fitr and Christmas too.
Each week we have been celebrating children who have become the Tidy Up Star, Good Work of the Week Star and Star of the Week too.
"It's good to see that children are learning about different culture and religion."
"Since F has come home from school he has been going on about Diwali and decided to draw lots of pictures and tomorrow F wants to do a party after school to celebrate."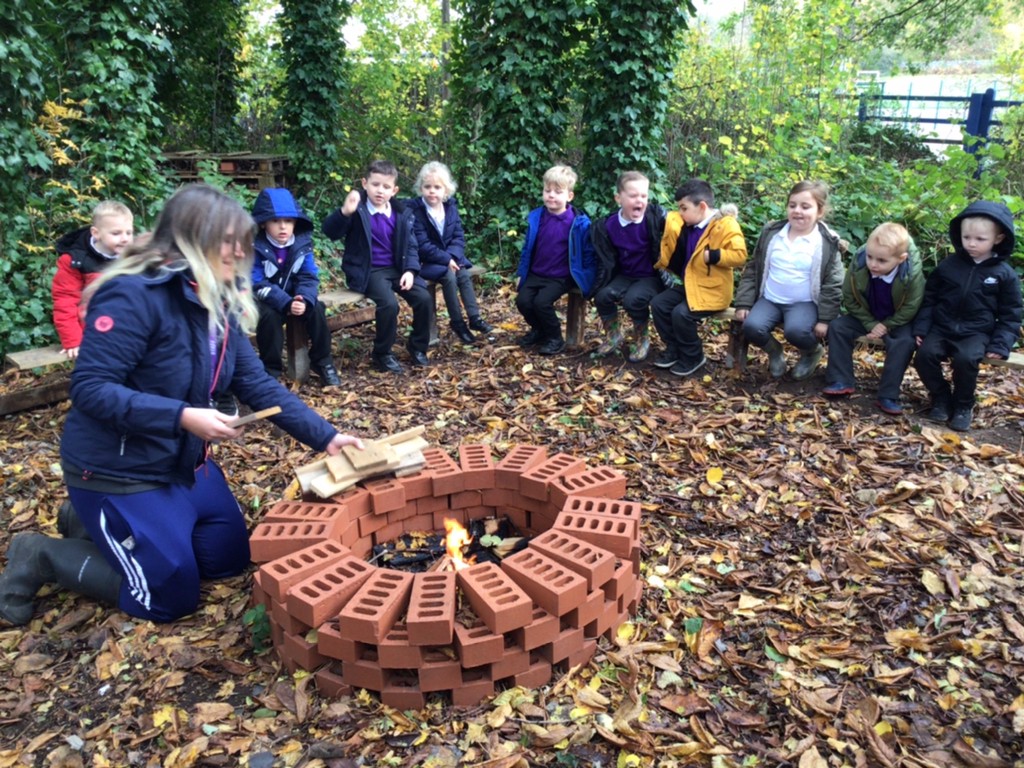 What skills were developed?
The children have learnt to listen to others as they share their memories. They have developed their ability to celebrate others achievements. Through learning about Diwali, Eid and Christmas the children have gained an understanding of different religions, cultures and ways to celebrate. When making the divas the children have learnt how to work with clay. In making the rangoli patterns the children have acquired the skills needed to work collaboratively.
I have loved seeing all the family pictures the children's have shared about the things they celebrate. 
I absolutely loved seeing the children's amazement surrounding their experience at the campfire. You could clearly see their excitement when using the sparklers and toasting marshmallows. The language they gained was evident later in the week when they shared their idea for writing. It was a fantastic experience and I can't wait to visit the campfire circle again at Christmas.